WELCOME! Our service will be streamed from here on Sunday 10.30am. Do join us as we pray for our nation at St George's Church Morden
0
Weeks
0
Days
0
Hours
0
Minutes
RESOURCE BOX
Links and ideas from today's service
1. What does it mean to be a Christian?

It is commonly thought that Christianity is about believing in God and trying to live a good life.  But the Christian life actually begins when one realises that we cannot live as we should, as Jesus said (Mark 10.17-31).   Find out more about the Christian faith, from this video and at Christianity Explored at STG.
2. Simon Manchester on Despair
Struggles and deep sadness are a normal part of the Christian experience.  Simon handles the subject of depression sensitively and biblically.   This article is slow to load but well worth reading a couple of times!
A short but helpful book considering why a loving and all-powerful God would allow suffering.  John Dickson writes of his own experience of loosing his mum in a plane crash as a boy.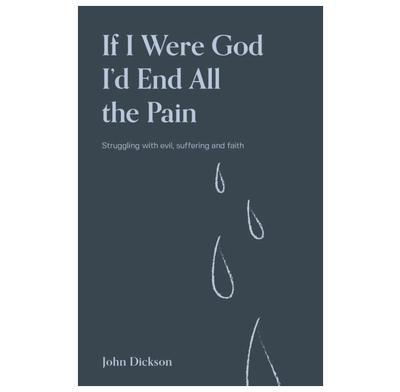 4. If God exists, why is there suffering?

If you can't get the book or are not a great book reader, watch this short video on the question of suffering. There are answers to other common questions about the Christian faith on the site.
5. The Scripture that helped Pam

In Al's telephone call to Pam in today's video, she spoke of finding Isaiah 41.10 such an encouragement.  You can read the verse below.
6. Helping your neighbours

Could you be a Flu Friend or NHS Volunteer? Volunteers are need to help people who are vulnerable and at home.  See the links for more information.
7. Get scripture fit

Here's a few ideas to get Bible buff while you are stuck in doors, including a plan to read the Bible in a year!
Click here to send us a prayer request
How to make a donation to STG
Hit the link above or ping us a message below